Store
Map of the Rhineland (1920-1936)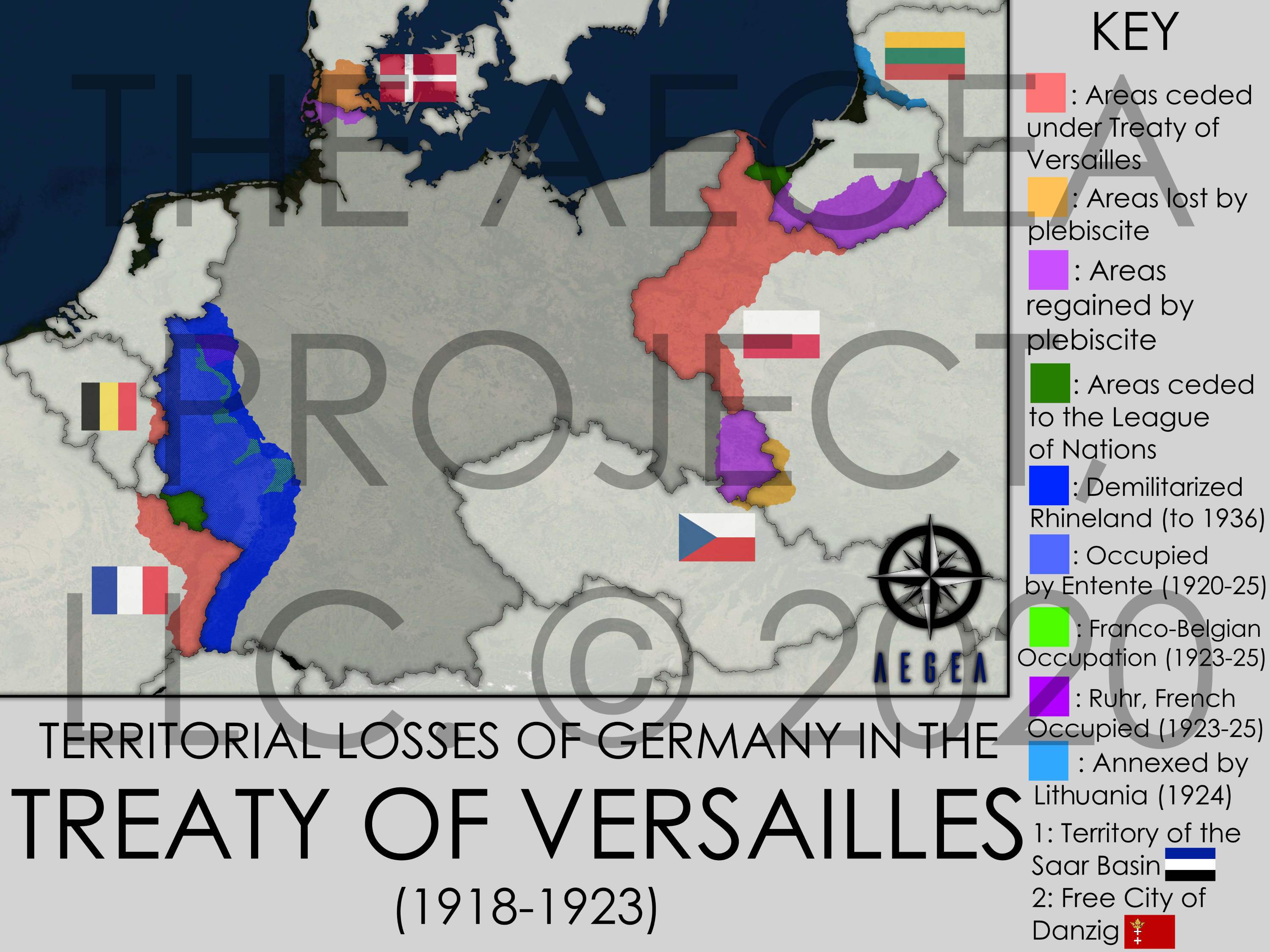 Details
Buy a map of the Treaty of Versailles, showing the German territorial losses and reclamations from 1918-1924.
Features:
Demilitarized Zone (1920-1936)
Occupied Zones (1920-1925)
Franco-Belgian Occupation (1923-1925)
French Ruhr Occupation (1923-1925)
Territory of the Saar Basin (1920-1935)
Free City of Danzig (1920-1939)
Loss of Prussia, Schleswig-Holstein, Eupen-Malmady, Alscace-Lorraine, and Eastern Silesia.
You can buy an electronic version, or a wall map to put wherever you may like.
Electronic Version