Store
1914 World Map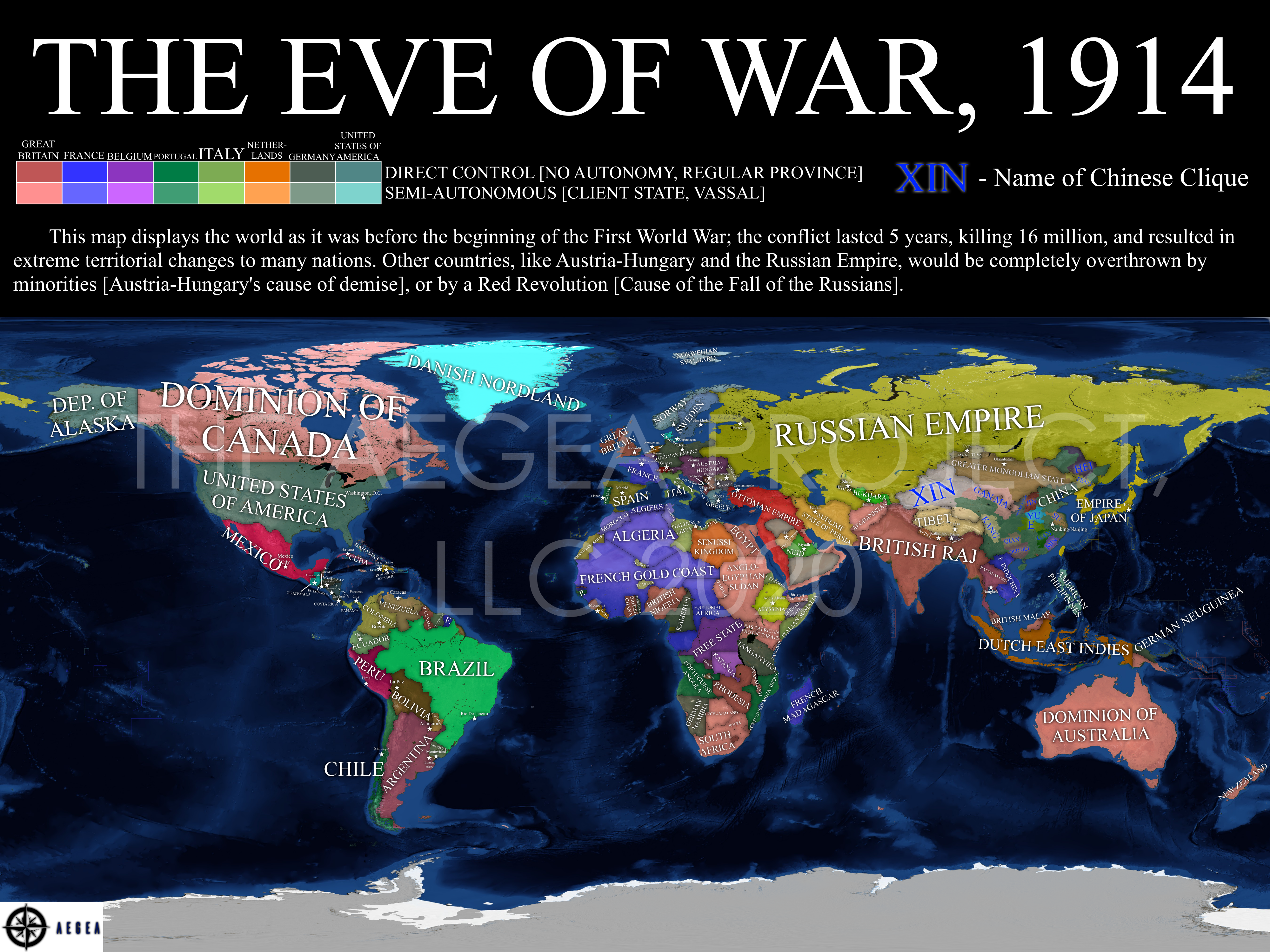 Names Included
Details
Equirectangular projection map of the world in 1914.
You can buy an electronic version, or a wall map to put wherever you may like.
We include all de facto borders, so you can also see the boundaries of the Senussi Kingdom, the Chokwe, Lunda, and other events going on as well.
Chinese cliques are also included as well as their names.
Electronic Version